September 2016 Wedding Cookie Tables
We scoured the web to find Weddings in September who had great Wedding Cookie Tables. Here are a few we wanted to share with you!
For Emily & Jeff, who just got married 9/30 – they invited others to bake cookies for their wedding cookie table – so lovely how they did the invite!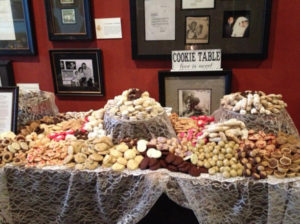 In keeping with the (in)famous Pittsburgh tradition of the wedding cookie table, we will be having a cookie table at our wedding reception. One part of this really quirky, regional tradition is that loved ones of the couple can provide family favorite cookies to be apart of the cookie table and provide recipes (optional).  If you'd like to contribute a favorite family cookie to be featured on our cookie table, please contact Emily at "her email"  to arrange the drop-off at the venue.
Michelle & Sean had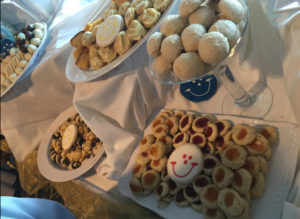 a beautiful wedding cookie table as photographed by Ruth E Hendricks Photography. I love the smiling face in the middle!  Congratulations!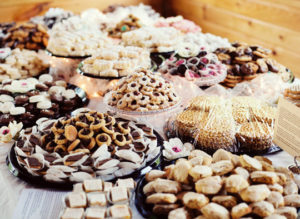 Congratulations Erin and Michael!  Here is how they asked family and friends to bake.
OH YES, WE WILL HAVE A COOKIE TABLE! …but we need your help to make it happen! Do you have a favorite cookie recipe? …a family heirloom that everyone devours at parties? …or is there a recipe on Pinterest that you've been meaning to try?  Please consider signing up using the link at the bottom of this page, so that our cookie table WILL ECLIPSE THE MOON.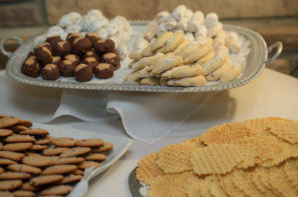 Mike & Leah's Wedding on September 10th had a beautiful wedding cookie table as photographed by  Christine Schleif.   "  Also, on a side note, Mike's mother made a huge cookie table! We sampled a few and they were the best! Thank you Lana!,"  says Christine Schleif.