Wedding Cookie Table June 2017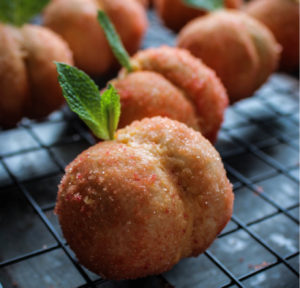 Brett Braley from Taste Cooking really understands the Wedding Cookie Table!  Here is an excerpt from Taste Magazine and a few recipes.
"So how does one go about having a cookie table? First things first: Marry someone from Pittsburgh so you have a mother-in-law to pitch in on the cookies. Though every family is different, it often falls to the matriarchal forces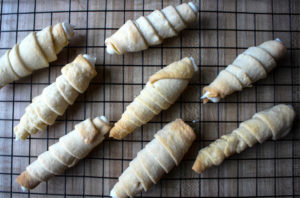 in the family to spend hours rolling out dough, mixing icing, baking, and freezing a few hundred cookies weeks in advance of the big day. From there, others begin to get involved, as aunts and cousins who want to be a part of the wedding will pitch in with a batch here or a batch there. Pretty soon, you'll have amassed dozens of confections without having to do any of the work."  >> Read more at Taste.
Brett goes on to explain the cookies and displays.  The wedding cookie table is such an emotional experience.  Whether family lives close or far, everyone wants to bake for the cookie table.  The bride and groom may choose their favorite cookie from each relative.  This alone can delight the baker who bakes the cookie with love while memories swirl around in their heads.  I have witnessed the bride and groom smile so big when talking about the cookies I would bake for their wedding.  It is a huge honor!  Once the mother of the bride organizes the list, the baking begins.  Boxing cookies is critical so that the cookies look just as great on the table as it did in our kitchens.  Some of my sisters would actually use bubble wrap in between layers of the cookies so the more fragile cookies don't break.
Some cookies are just as good coming from the freezer and some need to be baked fresh within a few days of the wedding.  When we walk into the reception, it brings tremendous joy to see all the people walking around the cookie table, exploring the varieties and getting excited about which cookies they will choose to taste!  Yes Brett, it is a very dear and heartfelt tradition!