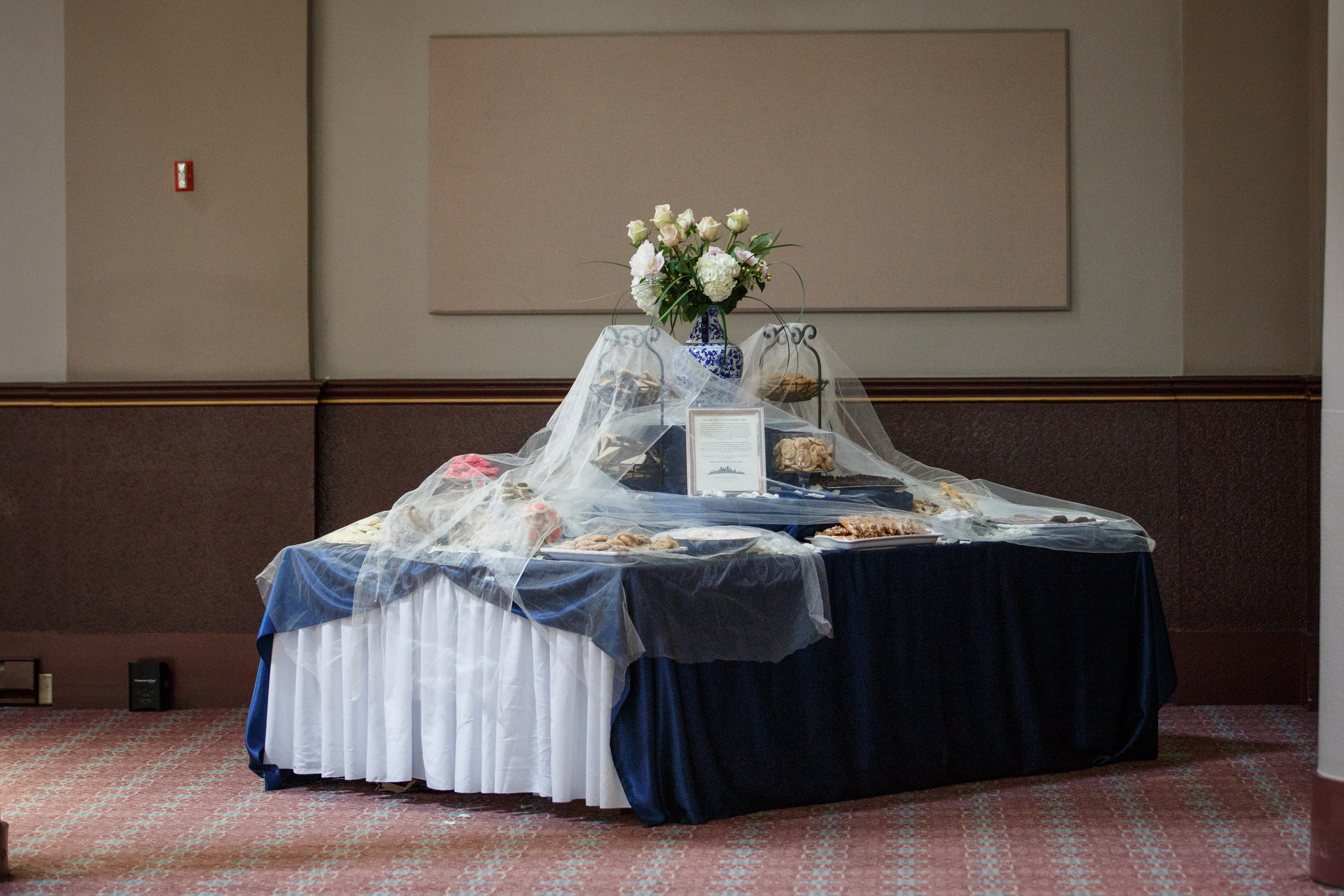 ABOUT WEDDING COOKIE TABLE

"Do what you love and love what you do!" That's our motto at Wedding Cookie Table. Coming from a very large extended family, and one that values tradition and its heritage, baking was an integral part of growing up for both Karen and myself. When it came to weddings especially, we put on our best aprons and got down to business. After all, where we come from, the wedding cookie table is a main attraction – one that we take seriously and plan for months in advance. This concept may seem strange to some – particularly to our intern here at Wedding Cookie Table. "What is a cookie table and why in the world are you two so excited about it?!" Karen looked at me bewildered. "What do you mean what is a cookie table?!" We quickly realized that our small community of wedding cookie bakers wasn't all that familiar to people outside of the greater Pittsburgh area. However, that was all about to change! From the pride each baker takes in creating their confections, to the emotions it evokes in the bride and groom, we felt compelled to showcase this tradition in an honorable and beautiful light. It has become our mission to share the magic and beauty of the wedding cookie table tradition with the rest of the world!  By Kearstin Sarver
OUR FOUNDERS
Our founders want to share this exciting Pittsburgh tradition.

Jenna Caldwell

Founder, Communications
OUR PRINCIPLES

1. Beautiful Cookie Tables
We believe in beautiful Wedding Cookie Tables and will strive to provide you moms, brides, grooms and bakers with the information you need to have a memorable cookie table.
2. Meaningful Experience
Tradition is one of the core values of the Pittsburgh-Youngstown area.  We love our traditions and the meanings behind them.  Wedding Cookie Tables are not just about the cookie.  It is all about the tradition of love and joy and our bakers desire to bring it to life in their cookies.
3. Honoring
The bride and groom are honored by having so many people participate.  The bakers work so hard to find just the right cookie filled with memories and magic.  Our stories are filled with honoring these wonderful people who spend time and money baking wedding cookies.