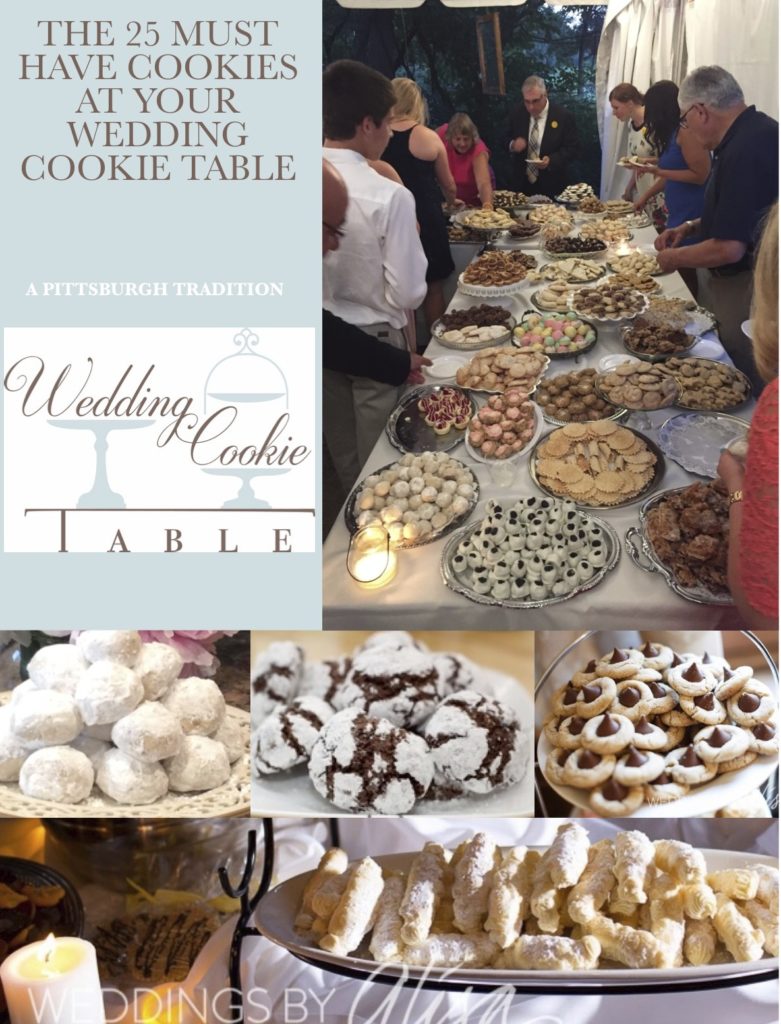 The  25 Must have Cookies at Your Wedding Cookie Table
Order Cookbook Today!
When we were approached by a reader to do a cookbook, our team and our family pulled out the family recipes we had.  We then created a list of recipes that we knew had to be on the cookie table or guests would be so very disappointed.  While there are literally over 100 cookies we could have added, we felt that there were at least 25 cookies that had to be on that table!
Each of the recipes are from family and friends and have been baked over and over again and we  incorporated our best practices in each recipe.
We even baked a few just to makes sure we had the recipes just perfect – and some of those photos are included in the cookbook!  Alisa from WeddingsbyAlisa.com took quite a few of the photos that look so yummy that while we edited the book, we had to go back and bake them again!
Most of our contributors grew up in Ellwood City, PA and were well trained on the techniques of baking cookies for the bride and groom.  While we have many stories and may recipes, we honored many of our family recipes and told a little story about each one.  We hope you enjoy the recipes as much as we do.
You can find our The 25 Must Have Cookies for Your Wedding Cookie Table as engaging and as fun as we did when creating the book!